Profile

rhymes_with_boss's Journal
Free Account
Created on 2016-09-26 14:36:06 (#2549915), last updated 2016-12-04 (42 weeks ago)
47 comments received, 576 comments posted
1 Journal Entry, 0 Tags, 0 Memories, 10 Icons

About

Mini Bio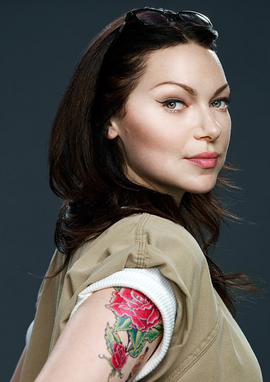 Personality
Alex Vause is a former drug courier, now inmate of Litchfield Penitentiary, a low-security women's prison operated by the US Federal Department of Corrections, where she is incarcerated with her ex, Piper Chapman, main character of the series. She is snarky, manipulative and street smart. While she does associate with other inmates, she keeps to herself emotionally, although she isn't afraid to fight back if provoked. Alex is often seen with a book in hand as she loves reading. Alex is good at reading people and is perceptive. Both Alex and Piper betray each other for personal gain, despite their feelings for each other. Alex relies on Piper just as much as Piper relies on her, but she uses her hard demeanor to hide it all, only showing weakness on rare occasion to close friends such as Nicky. Alex has good survival skills, is very smart and calm and usually has good sense of humor when facing problems.
Physical Appearance
Alex Vause is a tall (5'10"), athletically built woman. In "Thirsty Bird" Piper, incorrectly, states that Alex is 5'9". She wears her hair down and dyed black, usually wearing dark eyeliner and her eyebrows plucked. She wears glasses with thick black frames (described as secretary glasses by Piper). She has a penchant for dark lipstick when seen in flashbacks. She is a fan of tattoos and displays quite a few proudly. She has a salt shaker tattoo in the back of her left shoulder, big red rose tattoos on her right shoulder, a tattoo on her right wrist, small tattoos on her left arm, a large tattoo on her right thigh and a small shooting star tattoo on the right-side of her waistline.
More detailed canon information here.
Alex Vause (played by Laura Prepon) is from the television show
Orange Is the New Black
, based on the memoir "Orange Is the New Black: My Year in a Women's Prison" by Piper Kerman, and is property of Lionsgate and Netflix. I'm not affiliated with them, nor am I making any money off this. ALex appears here for the sole purpose of role-playing in

milliways_bar
, from which no profit whatsoever is being made. The mun behind the curtain is

yakalskovich
.

Connect
sootymun

People
[View Entries]

Communities
[View entries]

Member Of (1):

Subscriptions (3):

Administrator Of (0)

Feeds
[View Entries]

Subscriptions (0)

Linking
To link to this user, copy this code:
On Dreamwidth:
Elsewhere: